Marvelous Microcaps – Big Ideas on Small Companies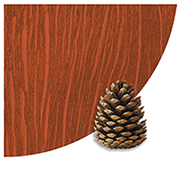 At Perritt Capital Management, we take focused positions in companies where we have high conviction in their success; companies that are out of the mainstream of small cap investing. To highlight our process, we are pleased to present our new series "Marvelous Microcaps - Big Ideas on Small Companies". The series will profile companies that we believe have a niche in their existing markets or are launching a product that could disrupt their marketplace.
Pure Cycle Corporation (PCYO)
Pure Cycle Corporation (PCYO) designs, constructs, operates and maintains water and wastewater systems in the Denver metropolitan area.  It has two divisions, Wholesale Water and Wastewater Services and Land Development.  The company owns 29,000+ acre-feet of water rights providing industrial and oil and gas customers with water.  They own 930 acres of land called Sky Ranch which they are currently developing.
Quipt Home Medical Corp. (QIPT)
Quipt Home Medical Corp. (QIPT) is a provider of durable medical equipment, respiratory aids, and medical equipment and supplies for in-home use throughout the U.S.A.  The company offers a wide range of products that address chronic health issues including cardiovascular and pulmonary diseases, sleep apnea, and other chronic health issues.
Biomerica, Inc.: A health diagnostics company preparing to move up the value chain
Biomerica, Inc., (BMRA) is a biomedical technology company that designs, develops, and manufactures laboratory and at home testing applications for various medical conditions and diseases.
The Shyft Group, Inc.: Deliveries R Us
The Shyft Group (SHYF) offers an unparalleled roster of commercial, retail, service specialty vehicle, and upfit brands. They uniquely combine in-depth industry knowledge, engineering and manufacturing expertise, and purposeful innovation to deliver job-enhancing efficiency-driving, ever-reliable products, and services.
Bowman Consulting Group: An emerging opportunity in the engineering and construction industry
Bowman Consulting Group (BWMN) provides engineering and planning services for construction, transportation, energy, and mining industries. They provide a wide range of services including project planning and management, environmental consulting, design services, and engineering consulting among others.
Hudson Global, Inc.: provides talent solutions for mid-to-large cap multinational companies and government agencies
Hudson Global, Inc. (HSON) provides customized recruitment process outsourcing (RPO) and total talent solutions to companies worldwide.
ProPhase Labs, Inc.: An emerging play in laboratory and genetic testing
ProPhase Labs, Inc. (PRPH) is a provider of diagnostic services, OTC pharmaceutical products, and contract manufacturing services for third-party companies.
Chicago Atlantic (REFI)
Chicago Atlantic (REFI) is a real estate finance company that is structured as a real estate investment trust, or REIT. A REIT is a pass-through vehicle, which means that the company does not pay federal income taxes if 90% or more of its taxable income is passed through to shareholders.
Radiant Logistics, Inc.: Third-party logistics company providing multi-modal transportation and logistics services
Radiant Logistics, Inc. (RLGT) is a third-party logistics company providing multi-modal transportation and logistics services primarily in the United States and Canada. They offer domestic and international air and ocean freight forwarding services, freight brokerage services and other value-added supply chain services.
Quest Resources: One person's garbage is another's treasure!
Quest Resources (QRHC) is a provider of waste management services to businesses in the Fortune 1000 space.  Operating as an "asset-light" provider of services, Quest is an outsourced managed services provider for their customers.  Utilizing a proprietary technology platform, they analyze the needs of their customers and find the best local providers of waste management services to address customer's needs.  The majority of their business is driven by the recycling and disposal of regulated waste streams: such as food, construction, and automotive waste, hazard chemicals and general recycling.
iCAD, Inc.: Breast cancer detection solutions built on artificial intelligence
iCAD (ICAD) operates through two segments, Cancer Detection and Cancer Therapy.  Their advanced breast cancer detection solutions are built on artificial intelligence that enable radiologists to find cancer earlier and faster.  Their Breast Health Solutions suite operates in 2D and 3D and rapidly and accurately analyzes each image detecting both malignant soft tissue densities and calcifications with unrivaled accuracy.  The company's ProFound AI Risk product works with 3D mammography and is the first and only clinical decision support tool to estimate breast cancer risk for each woman. This will move the breast mammography industry from age-based screening to risk-based screening leading to both prevention and treatment of breast cancer.
Identiv: A specialty security company venturing out into new horizons
Identiv, Inc. (INVE) is a technology company operating in the security space specifically addressing needs around physical and logical access to secure sites and identity verification for access and cyber security purposes. In addition to that they provide asset tracking, archiving, and monitoring products. The company sells both hardware and software on a contract and subscription basis. They market their products through a diversified network of distributors, security system integrators and value add resellers. In addition to their core security markets, the company has leveraged their expertise in radio-frequency identification (RFID) technology to expand use into several other markets where asset tracking and verification needs were not being sufficiently met, opening several new market opportunities for their products in an increasingly networked world.
ImmuCell – An "Udderly" exciting name in the animal health space
ImmuCell Corp. (ICCC) is an animal health company headquartered in Portland, Maine. ImmuCell develops and manufactures products addressing common infections that occur in dairy and beef herds. They market these products through an internal sales team spread throughout the United States and Canada, and internationally through distribution partners.