Marvelous Microcaps
Quest Resources: One person's garbage is another's treasure!
INTRO: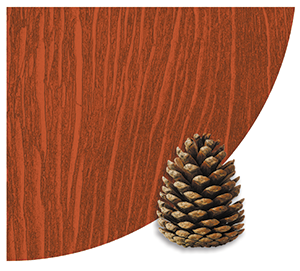 At Perritt Capital Management, we take focused positions in companies where we have a high conviction in their success; companies that are out of the mainstream of small cap investing.  To highlight our process, we are pleased to present the fourth installment in our new series "Marvelous Microcaps – Big Ideas on Small Companies".  This series profiles companies that we believe have a niche in their existing markets or are launching a product that could disrupt their marketplace.
THE COMPANY:
Quest Resources (QRHC) is a provider of waste management services to businesses in the Fortune 1000 space.  Operating as an "asset-light" provider of services, Quest is an outsourced managed services provider for their customers.  Utilizing a proprietary technology platform, they analyze the needs of their customers and find the best local providers of waste management services to address customer's needs.  The majority of their business is driven by the recycling and disposal of regulated waste streams: such as food, construction, and automotive waste, hazard chemicals and general recycling.  While a private residence may rely on municipal waste services to collect their trash from the curb once a week, most municipal sanitation providers do not service private businesses nor regulated waste streams necessitating the use of commercial providers of these services.  By targeting the Fortune 1000 market, Quest Resources are servicing clients with complex requirements.  In fact, their average customer has five different waste streams spread out across multiple locations which requires the use of multiple service providers.  Quest's business proposition is that they take over the waste management needs of a portion or all of a company's locations, aggregating the services under the Quest umbrella.  From that point, they will find the best service provider for each waste stream in the local area and outsource the physical disposal to that provider.  The value add to their customers is that they do not need to find these providers themselves and they do not have to handle multiple invoices for waste removal.  In the case of regulated waste streams, Quest helps to provide an audit trail for businesses to use in the event regulators need to see records for compliance purposes.  While Quest mainly utilizes third-party service providers, they will operate their own waste management services in certain verticals in geographies where they have significant customer concentration.
WHY WE OWN: THE PERRITT ADVANTAGE
Today Quest is a top holding for the Ultra MicroCap Fund and has been recently graduated to the MicroCap Opportunities fund, however, the origin of our research in the name goes back to 2014.  At that time, the company had grown revenues significantly from $67 million in 2013 to $174 million in 2014.  However, the previous management team achieved this growth by underpricing their services and losing money on new contracts.  These poor operating results led to a steep sell off in the company's stock which necessitated the hiring of a new management team led by current CEO Ray Hatch.  Under Ray's leadership, the company extricated themselves from the money losing contracts signed by the previous management and began the process of building out their technology platform and reorganizing their sales force.  Perritt initiated a position when the initial results from their internal initiatives began to show improvements in the company's prospects.  Today, these efforts have paid off, with gross margins* more than doubling in the past five years from 7.8% at the end of 2016 to 18.7% on a trailing twelve-month basis as of the most recent quarter.  The improved margins along with prudent management of other corporate expenses have allowed Quest to go from a money losing business to a profitable business that is ready for the next phase of expansion.
With the turn-around behind them, the firm has begun to focus on future growth.  They recently completed a series of acquisitions in 2021 that saw them purchase four waste management companies throughout the continental U.S.  These acquisitions bring some of the services that Quest has been providing their customers in house which will allow them to capture additional margin growth as they capture more of their customer's dollar spend.  With the company now profitable, they have the ability to consistently generate cash to pay for further growth through acquisitions while continuing to grow organically by leveraging their internal sales force and technology platform.
We consider Quest Resources to be a high conviction name.  The name is a top ten holding for the Perritt Ultra MicroCap Fund and was added to the Perritt MicroCap Opportunities fund last year as results improved.  We are optimistic that they have the right technology, service offerings and most importantly, leadership to drive their success going forward.
*Gross Margins represent the percentage of revenue that remains after accounting for the direct costs of selling a product or service.
Perritt.  Marvelous Microcaps – Big Ideas on Small Companies.